Welcome to the OFFICIAL Trick Drums website!
Custom AL13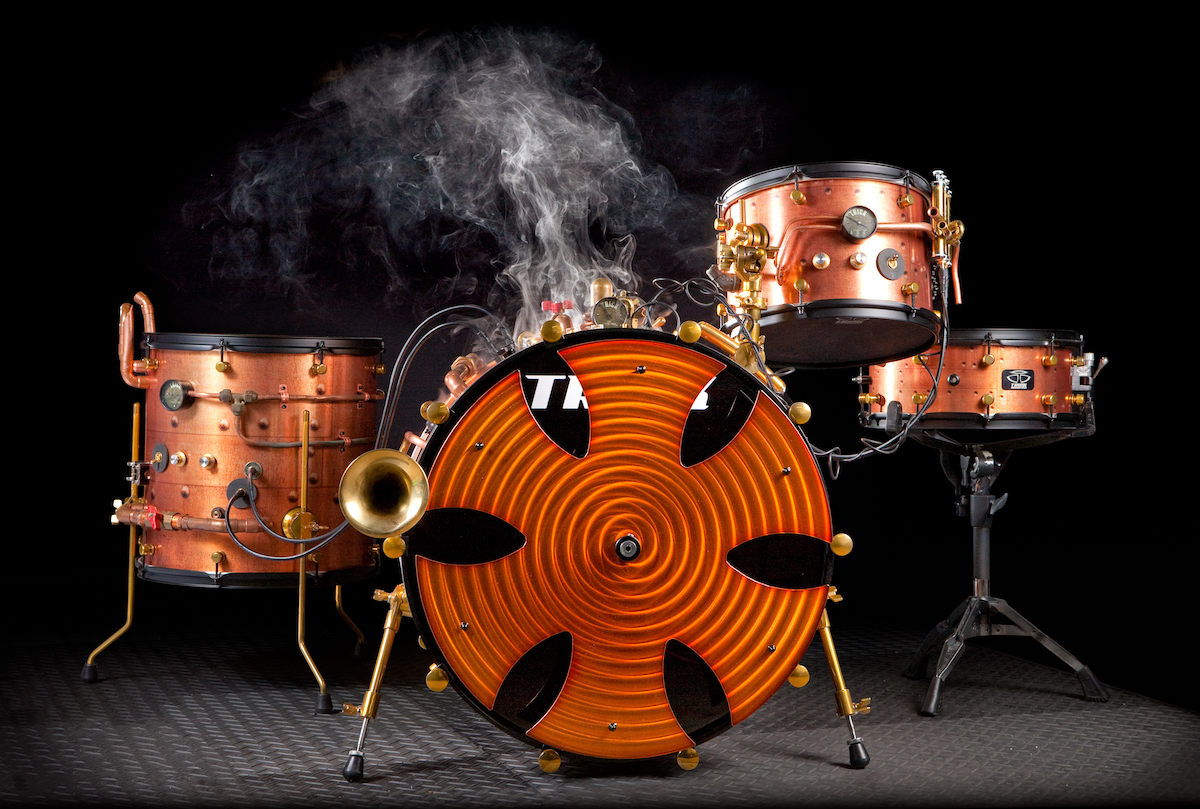 The drum world took notice when, in the mid-1990's, a small company in Chicago began building custom drum kits using aerospace-grade Aluminum shells. These are not the thin, spun shells you have previously seen drum kits made of, which flex and dent with the slightest amount of pressure. Their 3.1mm thickness is quite similar to a vintage wood shell. However, the benefits in projection and durability set Trick drums apart.

Using Aluminum also allows us to use Powder Coating in the finishing process. Powder Coat finishes are baked onto the shell - inside and out - and allow us to offer a multitude of finish options that are as road-worthy as they are beautiful. Designed and crafted in the USA.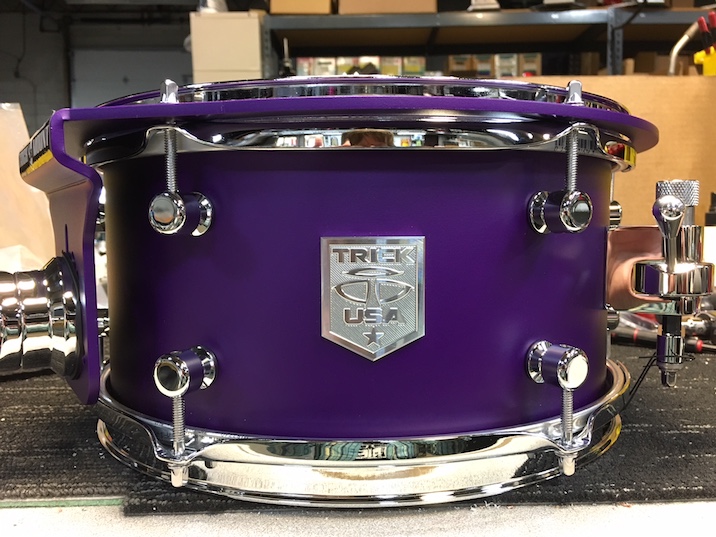 Trick Custom AL13 Drums feature:
• 3.1mm Aluminum Shells
• Premium Powder Coated Finishes
• Chrome Hardware
• Trick Lugs
• Milled Aluminum Badges
• Double 45 Degree Bearing Edges
• 2.3mm Triple Flanged Hoops on Snares and Toms
• GS007 Throw Off and Butt on Snares
• Shell Mounted 10.5mm Bracket on Mounted Toms
• 10.5mm Legs and Brackets on Floor Toms
• Trick Aluminum Hoops on Bass Drums
• Trick Dial Rods and Claws on Bass Drums
• Telescoping Bass Drum Spurs

Options:
• Eccentric Shell Finishes
• Trick 360 Mounts
• Die Cast Hoops
• Powder Coated Hardware
• Custom Touches